Medicare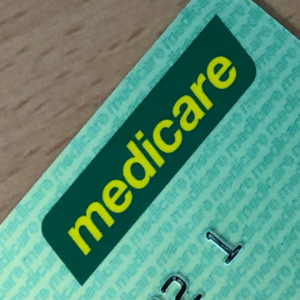 At 15 years old, you are eligible to get your own Medicare card.
Having your own card means you can be the independent about accessing your own healthcare and making your own decisions about your health. Your rights include:
Seeing a health professional that you trust,
Having your information kept private and confidential (except under mandatory reporting conditions),
Ask any questions and get information in words you understand,
Get information written down for you to take home,
Change your mind and stop treatment,
Have a friend or family member with you when seeing the health professional,
Ask about costs, side effects and different available options,
Make a formal complaint to Health Services Commissioner about the treatment you received.
Adapted from NSW Government: Set yourself free!
My Health Record
Your Medicare card is linked to your My Health Record which is a system that stores your health information.
Before the age of 14, your parent or guardian manages your record for you. They can look at your record and see health information about you uploaded by your doctor, nurse or specialist and Medicare. They can also see your medical tests and prescriptions, add and remove information, and set privacy controls in your record.
Under new privacy laws, once you turn 14, all authorised representatives including parents will automatically be removed from your record.
Your parents will no longer have access to your My Health Record unless you invite them.
You can learn to manage your privacy settings by accessing My Health Record: Manage your record from age of 14.
Adapted from My Health Record: Manage your record from age of 14.
For more information

Headspace: How to get my own Medicare card from the age of 15