Dieting and disordered eating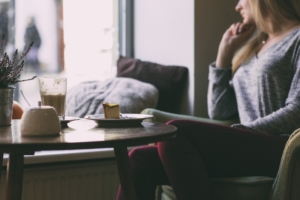 In a culture fixated on external appearance, it's normal to care about how we look. However, unhealthy fixations on our weight can result in disordered patterns of eating and thinking about food that can have detrimental consequences for our mental and physical health and may even lead to the development of an eating disorder.
Eating disorders such as Anorexia Nervosa and Bulimia Nervosa are associated with very serious health consequences. So, although not all unhealthy or disordered eating behaviour leads to an eating disorder, it's very important to identify and address such patterns of behaviour in yourself and others and to get help early.
So what does disordered eating behaviour involve? It may look different in everyone, but might encompass one or more of the following:
An intense preoccupation with one's weight, usually with a goal of losing weight
Spending a disproportionate amount of time thinking about food
The prospect of gaining weight may evoke feelings of anxiety
A desire to have control over food consumption, an inability to have such control may be distressing
Restriction of the amount of calories consumed, the type of foods consumed, or both
Periods of excessive food consumption (binging) that may be followed by periods of restriction
Excessive amounts of exercise
If you are concerned about yourself or someone that you know please see your GP.
If you are in need of immediate help or advice and live within Australia, you can call the Butterfly Foundation's National Helpline on 1800 33 4673 or visit their website.
References
National Eating Disorder Collaboration (2019). Date accessed: 01/07/2019
Gottlieb, C. (2014) Disordered eating or eating disorder: what's the difference? Psychology Today, Date accessed: 01/07/2019.